Professor Peter Raynor, MA, PhD, CQSW, FAcSS
Swansea University
"EFFECTIVE PROBATION: THE PAST, PRESENT AND FUTURE OF PROBATION RESEARCH"
Throughout their history probation services have tended to pursue three aims: helping people to desist from crime through supervision and guidance; helping to protect the public; and giving sentencers the opportunity to be less punitive and in particular to reduce their use of imprisonment. These aims have received different levels of emphasis and attention at different times. Research on the effectiveness of probation has reflected this, and the findings and impact of probation research have changed completely during the last 50 years. From optimism and confidence in the 1960s and 1970s (with little evidence in their support) we have seen a period of extreme scepticism associated with the doctrine that 'nothing works', followed by a slow accumulation of more positive findings about alternatives to custody (sometimes), the impact of cognitive-behavioural methods and group programmes on re-offending, and most recently the considerable improvements in re-offending rates which can be produced when practitioners use appropriate skills and approaches in individual supervision. This presentation aims to sum up what we know so far about how probation services can be effective, and to consider how further research might focus more on the experiences of individual service users (what can they tell us about what helps them to desist from offending?) and on the impact of organisational culture and the wider policy context. In several countries a shift towards more punitive criminal justice has led to an increase in both community sentences and imprisonment, which is not consistent with probation's aims. Can research help to avoid this outcome?
Biography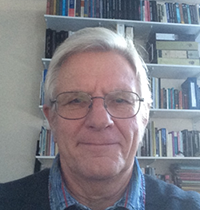 Peter Raynor is Emeritus Research Professor of Criminology and Criminal Justice in the College of Law and Criminology at Swansea University, UK. A former probation officer, he has carried out a wide range of evaluation research in criminal justice over the past 40 years, including studies of victim support, alternatives to custody, youth justice, pre-sentence reports, automatic conditional release, cognitive-behavioural programmes, voluntary after-care, risk and need assessment, the resettlement of short-term prisoners, community justice, the experiences of minority ethnic people on probation, and offender management models in prisons. He has produced more than two hundred publications. His recent research has been on the impact of practitioners' skills on the effectiveness of supervision, and the Jersey Supervision Skills Study won the 2016 Research Award of the Confederation of European Probation. He is a member of the Correctional Services Accreditation and Advice Panel for England and Wales, a Fellow of the Academy of Social Sciences and one of the founders of the international group CREDOS, the Collaboration of Researchers for the Effective Development of Offender Supervision.