Comprehensive Legal Support Plan
 Many people regard justice to be far removed from their daily lives. This viewpoint probably arises from the fact that information helpful to the solution of legal disputes is not easily obtainable (problem of having little information) and people have difficulty in consulting professionals such as attorneys-at-law because there are few to be found around them (problem caused by little opportunity in justice) or because financial reasons prevent them from employing the professionals (economic problem). Such being the case, the Government has decided to carry out the Comprehensive Legal Support Plan with a view to fundamentally solving these problems.

The Japan Legal Support Center (Houterasu)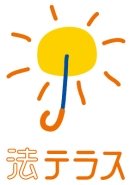 The Japan Legal Support Center (Houterasu)
 The Japan Legal Support Center (Houterasu), which commenced operations in October 2006, is a corporation playing a central role in the Comprehensive Legal Support Plan. The aim of the center is to accomplish "justice close at hand," eliminating the problems mentioned above through cooperation with the national government, local governments, local bar associations and other related organizations by carrying out operations such as information services, civil legal aid or legal services in the areas with limited judicial services. The popular name of "Houterasu" contains its belief that it can "shed light on confused minds of those who are suffering from troubles by providing a path to settlement based on the law" and "be a place like a sunny terrace where everyone can relax." The Ministry of Justice has been making various efforts to promote the systems for comprehensive legal support.