Regional Preparatory Meetings for the 14th UN Crime Congress (the Kyoto Congress) were held from February to April 2019.
Following Asia and the Pacific Regional Preparatory Meeting for the Kyoto Congress in Bangkok, from 22 to 24 January 2019, the remaining Regional Preparatory Meetings were held as follows:

・ Latin America and Caribbean Regional Preparatory Meeting in Santiago, Chile, from 5 to 7 February
・ Western Asia Regional Preparatory Meeting in Beirut, Lebanon, from 26 to 28 March
・ African Regional Preparatory Meeting in Addis Ababa, Ethiopia from 9 to 11 April
・ European Regional Preparatory Meeting in Vienna, Austria, from 23 to 25 April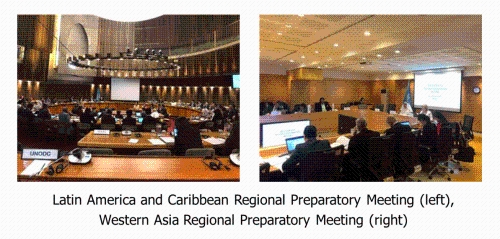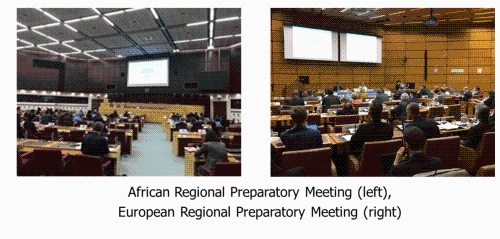 The delegation from the Ministry of Justice was led by Assistant Vice-Minister Mr. Yoshimitsu Yamauchi, who gave a presentation regarding Japan's preparations for the Kyoto Congress.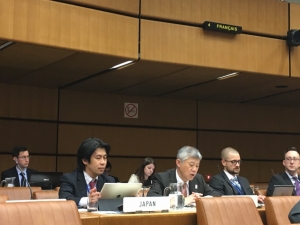 Assistant Vice-Minister of Justice YAMAUCHI delivering his statement.