Professor Todd Clear, PhD
In the School of Criminal Justice at Rutgers University
Former Provost at Rutgers University-Newark
Former Dean of the School of Criminal Justice
"IMAGINING PROBATION VALUES IN ALIVE EVERYDAY PRACTICE"
There are four implied, though not always openly stated, assertions underlying probation as a vehicle of community justice. These assertions can be seen as foundational values that transcend various national landscapes. Four of these are: people can and will change; relationships are the currency of community justice; risk-taking is valuable and should be encouraged; human judgement is problematic and should be structured. What if these four propositions became the framework for the daily practice of probation? What would that look like? How would we advance reform? How do we form evaluation?
Biography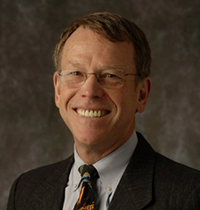 Todd R. Clear is University Professor of Criminal Justice. He has served previously as Provost of the University, and before that Dean of the School of Criminal Justice. Clear has also held professorships at John Jay College of Criminal Justice (where he held the rank of Distinguished Professor), Florida State University (where he was also Associate Dean of the School of Criminology and Criminal Justice) and Ball State University. Clear has authored 13 books and over 100 articles and book chapters. His most recent book is The Punishment Imperative, by NYU Press. Clear has also written on community justice, correctional classification, prediction methods in correctional programming, community-based correctional methods, intermediate sanctions, and sentencing policy. He is currently involved in studies of mass incarceration, the criminological implications of "place," and the economics of justice reinvestment, and college programs in prisons. Clear has served as president of The American Society of Criminology, The Academy of Criminal Justice Sciences, and The Association of Doctoral Programs in Criminology and Criminal Justice. His work has been recognized through several awards, including those of the American Society of Criminology, the Academy of Criminal Justice Sciences, The Rockefeller School of Public Policy, the American Probation and Parole Association, the American Correctional Association, and the International Community Corrections Association. He was the founding editor of the journal Criminology & Public Policy, published by the American Society of Criminology.