CORE-work (Employment Support Information Center of Correction)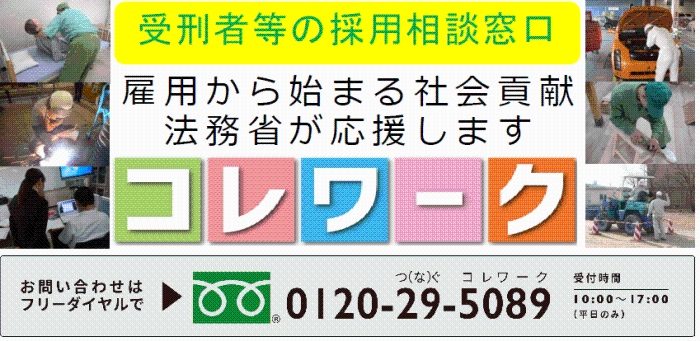 1. What is CORE-work?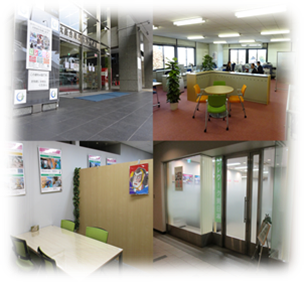 Role of CORE-work
 CORE-work (Employment Support Information Center of Correction) was established to support the employment of inmates who tend to be at a disadvantage when looking for work because of having a criminal record.
 It matches prisoners with employment by giving support for hiring procedures, such as providing information that will be required for offering special jobs for prisoners, such as desired job types and qualifications or prisoners to Hello Work (public job placement office).

 Origin of name for CORE-work
 The name "CORE-work" is from
"Correction: the correction of inmates"
"Core"
"Collection: the collection of information on prisoners nationwide"
By attaching "work" to "CORE", it shows the determination of the Employment Support Information Center of Correction to be the core of recidivism prevention by providing support to link inmates and others to work.

* The popular name "CORE-work" was decided by the public.
* The Employment Support Information Center of Correction in the Tokyo and Osaka correction headquarters use the popular names "CORE-work East Japan" and "CORE-work West Japan", respectively.

2. CORE-work Services
CORE-work (Employment Support Information Center of Correction) offers the following three services to employers who wish to employ inmates and institutionalized persons.
●

Employment information provision service
Collective management of information such as the qualifications, work history and planned return location of prisoners nationwide

 
Quickly introduces correction facilities to accommodate those who meet employer's employment needs
●

Recruitment procedure support service
Broadly supports recruitment procedures at employers' correctional facilities
●

Job assistance consultation service
Various support systems for employers

 
Correction facility tours, correction exhibitions and vocational training tours for employers
 In addition, CORE-work also conducts public relations activities for employers and people in various groups to gain understanding and cooperation regarding the employment of prisoners.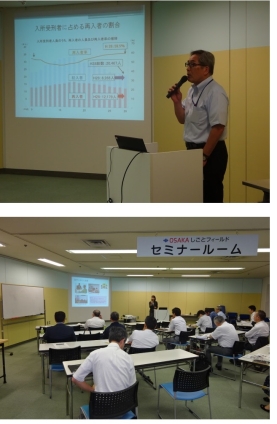 On September 7, 2018, at "OSAKA Work Field", a general employment support facility in Osaka Prefecture, a seminar for employers considering the employment of prisoners was held.
3. CORE-work examples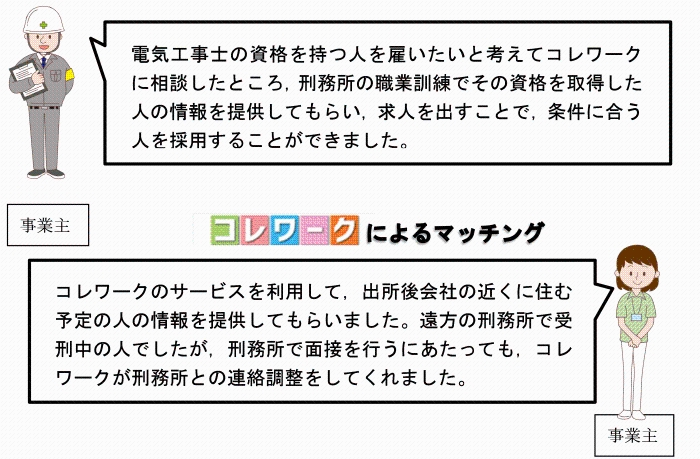 ■

Use results of CORE-work (as of the end of February 2019)
      Consultations

2,137

 Finalized contracts

503