Volunteer Probation Officer Note
"Rehabilitation" is an activity that supports people's recovery.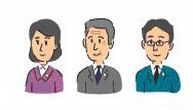 "Rehabilitation" is an activity that supports people's recovery.
 People who have committed crimes and delinquencies return to their communities and continue to live as members of society after having gone through certain procedures. Rehabilitation means the country's cooperation with community members and treating those who have committed crimes or delinquencies locally using appropriate measures, thereby preventing recidivism, eliminating delinquencies, and helping such people to recover. It is an activity aimed at prevention of crime and delinquency locally. The governmental organ in control of rehabilitation protection is the Ministry of Justice, but as its local agencies, there are local rehabilitation protection committees (found in eight locations of the High Court's jurisdiction to make decisions on release on parole of persons kept in juvenile training schools or prisons) and probation facilities (organizations located in district courts and carrying out probation and crime prevention activities, etc., with the cooperation of volunteer probation officers and other community members).
Volunteer probation officers are private volunteers.
 Since rehabilitation is carried out locally, it has no effect unless the circumstances of the community around the person who has committed the crime or delinquency are thoroughly understood. Therefore, the power of the common people who are familiar with local circumstances is definitely required. Volunteer probation officers are not full-time national government workers (essentially, they are private volunteers) commissioned by the Minister of Justice under the Volunteer Probation Officers Act.
In cooperation with probation officers
(national government officials who conduct probation procedures based on specialized knowledge about rehabilitation protection), the following activities are primarily carried out. Volunteer probation officers are not paid salaries, but according to the contents of their activities, they receive reimbursement for expenses.
Probation
 In activities that are central to probation, people who have committed crimes and delinquencies are instructed to keep their promises in order to rehabilitate (rules of compliance), and they are given advice on living, support in terms of employment, etc. which helps them to recover.
Adjustment of living environment
 In order for those who are kept in juvenile schools or prisons to be able to return into the society smoothly after their release, surveys of houses to which they return after release, meetings with guarantors, securing employment, etc. are conducted to create the necessary environment for their acceptance.
Crime prevention activities
 In order to seek understanding from local communities regarding improvements and rehabilitation of those who have committed crime or delinquency as well as to prevent future crime and delinquency, through opportunities such as conducting month-long events dedicated to "The Brighter Society Campaign" held in July each year, various crime prevention activities are promoted by such events as "speaking sessions", "community meetings" and "collaboration projects with schools".
There are also trainings corresponding to the number of years of experience and aptitude.
 As volunteer probation officers, first, trainings are received to acquire basic knowledge for a volunteer probation officer. After that, depending on the years of experience, etc., various training programs are given. Trainings are mainly conducted by probation officers, and their contents are diverse, including learning related laws and regulations, interview methods, report preparation methods and case studies.
Many different kinds of people participate.
 The full-time professions of volunteer probation officers are really diverse. People from a wide range of fields, including agriculture, forestry and fisheries, manufacturing, sales, services, civil engineering, construction, civil servants, religious workers, and housewives are active as volunteer probation officers. Even after leaving their main work, there are many of them who want to keep being volunteer probation officers. They use the experience from their fields to understand, guide and assist those who have committed crimes and delinquencies.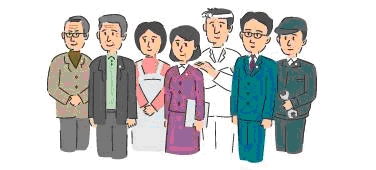 For example, the following is one month of activity.
 Every month, people on probation visit houses of volunteer probation officers (inbound visits) or volunteer probation officers visit houses of persons on probation (outbound visits). Through such visits, volunteer probation officers discuss the recent life situation etc. of persons on probation and give guidance and advice during consultations. In addition, volunteer probation officers compile the contents of such visits in "reports" once a month and submit them to probation facilities. If something goes wrong during probation, they contact probation officers for advice. There is a volunteer probation committee in each area, and since their meetings are held regularly, volunteer probation officers participate in such meetings and discuss the activities of such committees. Other activities of the committees include implementation of crime prevention activities centered on "The Brighter Society Campaign", which takes place every July, the month dedicated to such activities.