Timor-Leste

Activities and Results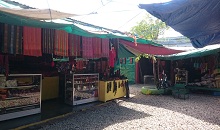 Timor-Leste emerged from under the colonial rule of Portugal in 1975 but was immediately thereafter invaded by Indonesia. After a longstanding conflict, Timor-Leste finally achieved formal independence in 2002. Since then, it has endeavored to rebuild itself with assistance from international organizations, and it is putting effort into legal and judicial development and training legal personnel with the intention of acceding to ASEAN.
 However, Timor-Leste still lacks institutional infrastructure, human resources, information and experience, and most of the legal and judicial system development and legal personnel training have been entrusted to foreign countries and international organizations. This includes legislative work supported by foreign advisors, legal personnel training through lectures by foreign experts, and litigation proceedings supported by foreign countries and international organizations.
 Since 2009, Japan has supported the development the legal system through the framework of the Japan International Cooperation Agency (JICA) or independently through the Ministry of Justice. The content of the support is targeted at staff members of the Ministry of Justice, and while carrying out drafting support for specific legal drafts based on Timor's priorities and requests, the main purpose is to improve the drafting ability of the Ministry. To date, having targeted the extradition law, the illegal drug trade control law, the juvenile law and the mediation law, on-site seminars and joint legal research have been implemented. As a result, the effects of the support can steadily be seen, with laws targeted for drafting being enacted, Timor-Leste's Ministry of Justice acquiring basic knowledge on legislative procedures, and concrete bill drafting.