Please cooperate with the saiban-in system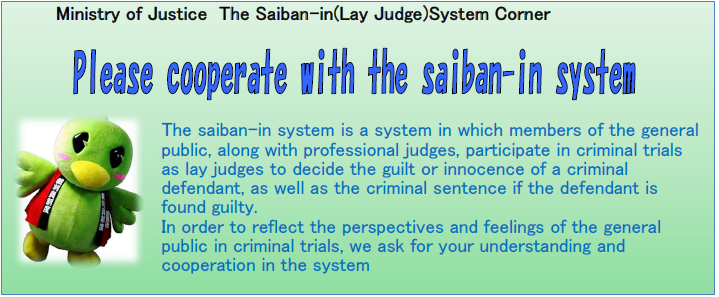 What is the Saiban-in (Lay Judge) System?
 The saiban-in system commenced in 2009.
 It is a system in which the saiban-in (lay judges), who are selected from the general public, participate in criminal trials in serious cases and determine with professional judges whether the defendant is guilty or innocent, and the sentence when guilty.
Overview of the Saiban-in (Lay Judge) System

Adobe Reader is required to view PDF files.
If you do not have Adobe Reader, please download it from the link on the banner for free.
The linked site is operated by Adobe Systems.
* The above plug-in download link is current as of April 2015.