Excursion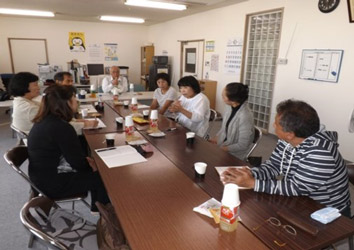 Offender Rehabilitation Support Center
(The photo was taken before the spread of coronavirus)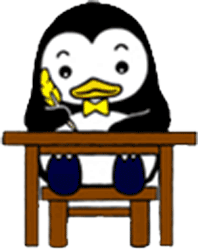 Hogo-chan
(The mascot character of the offender rehabilitation system of Japan)
During the Kyoto Congress, excursions to visit Offender Rehabilitation Support Centers, the facilities where Hogoshi (volunteer probation officers) conduct their activities in the community, are scheduled.
By visiting the Offender Rehabilitation Support Centers and meeting with Hogoshi (volunteer probation officers), you will be able to:
Deepen your understanding of the Japanese rehabilitation system how it is based on public-private partnership.
Get a rough idea of Japan's relatively-low crime rate and the role of the local community in this regard.
This excursion will also include a visit to a temple, a shrine, or other cultural sites within or around the centers.
We look forward to your participation!!
Schedule
March 8 (Monday)
Higashiyama Offender Rehabilitation Support Center
March 9 (Tuesday)
Kamigyo Rehabilitation Support Center
*Click here for details
*All visits will use a chartered bus for transportation.
Participation
Qualification
Delegates and officials from embassies in Japan
*As the number of participants is limited, qualified persons will be given priority.
How to participate
Reservation will start from 9:00 a.m. on Sunday, March 7 to 30 minutes before the excursion starts at the excursion desk in the Event Hall of the KICC.
* Ministry of Justice staff and an interpreter will accompany each visit.
Coronavirus (COVID-19) Countermeasures
In order to ensure safety of all participants against the spread of COVID-19, all excursion participants must follow the procedures described below:
You will be asked questions about your physical condition at reception and on departure. If you have cold symptoms such as fever, difficulty in breathing, malaise, abnormal smell or taste, you will not be able to participate. We will also check your temperature before boarding the bus.
You must wear a mask at all times during the excursion.
Please sanitize your hands when you board a bus as well as when you enter the Offender Rehabilitation Support Centers.
On the bus, participants will be seated, keeping at least one vacant seat between the next passenger.
Some windows will be always opened on the bus for ventilation.
Please refrain from eating and drinking in the bus (except for hydration) and from speaking loudly.
The organizers will take the following measures to prevent infection:
We will conduct temperature checks and thorough physical health management of accompanying staff, interpreters, bus drivers, and

Hogoshi

(volunteer probation officers).
All staff, interpreters, bus drivers and

Hogoshi

(volunteer probation officers) will wear masks and face shields.
After each visit, we will disinfect the bus cabin.
Other information
In order to ensure participation of as many people as possible, participation will be limited to one excursion per person as a general rule.
Please understand that we shall not be held responsible or liable for any accident, injury or illness that may occur during the excursions.
We will not be liable for any theft, loss, or damage to your belongings.
Suitcases, luggage and other large items are prohibited on the excursions.
Please do not touch any cultural property during your visit.
Please note that you may be photographed and video recorded by the organizers during the excursions.
Food and beverages will not be provided.
Contact
If you are interested in participating in an excursion, please contact us by e-mail address below.
Office of the Kyoto Congress Organizing Committee
Ministry of Justice
1-1-1 Kasumigaseki, Chiyoda-ku, Tokyo 100-8977 Japan
E-mail: kyotocongress@i.moj.go.jp