The opening ceremony
The opening ceremony was held on March 7, with which the 14th United Nations Congress on Crime Prevention and Criminal Justice (The Kyoto Congress) lasting six days has opened.
In the ceremony, Ms. Ghada Waly, the Executive Director of the United Nations Office on Drugs and Crime (UNODC), declared the opening and Yoko Kamikawa, the Minister of Justice of Japan, was elected as Chairperson.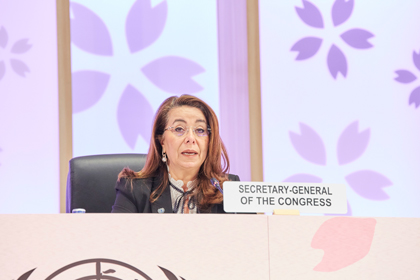 Ms. Ghada Waly,
Executive Director of UNODC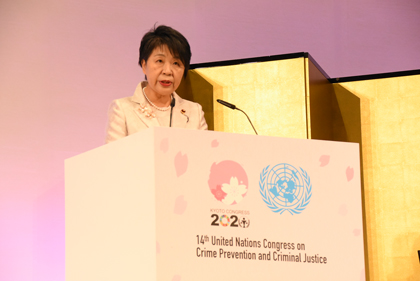 Yoko Kamikawa,
Minister of Justice
Her Imperial Highness Princess Takamado and Prime Minister Yoshihide Suga gave addresses, and Youth representatives presented the "Recommendation" adopted at the Youth Forum to the Congress. The Secretary-General of the United Nations, António Guterres, delivered his remarks online.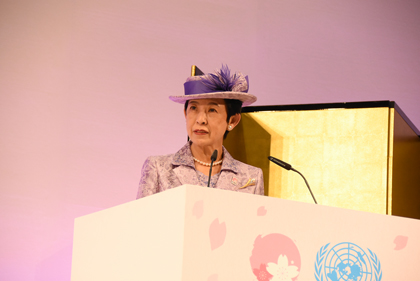 Her Imperial Highness Princess Takamado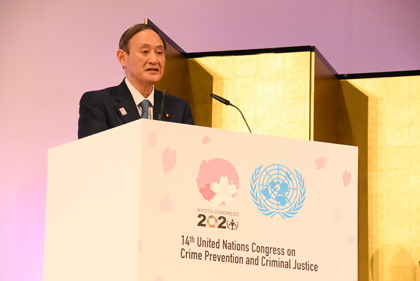 Prime Minister Yoshihide Suga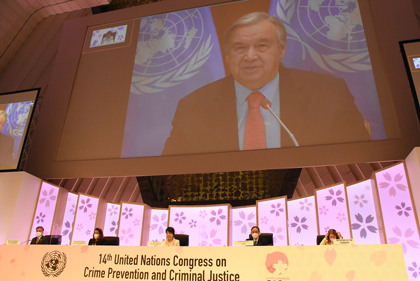 UN Secretary-General António Guterres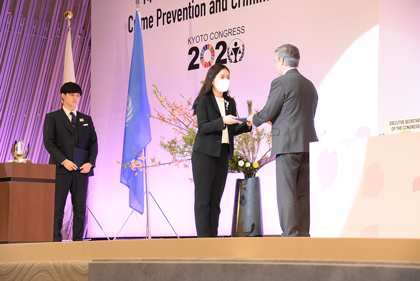 Youth representatives
In addition, from the 7th to the 8th, Justice Minister Yoko Kamikawa had talks with the ministers of various countries visiting Japan in person. Some photos (taken on Day 1

and Day 2

) have been posted on the website of the Ministry of Justice.